Posted on Thursday, December 24th, 2015 at 2:18 pm
Air France has filed a lawsuit of reckless endangerment, following its fourth bomb hoax in recent weeks—a flight bound for Paris had a fake bomb that then forced the aircraft to make an emergency landing at Kenya.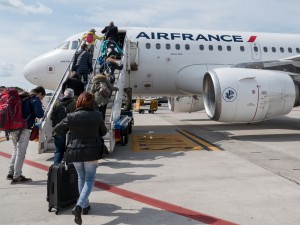 France has been on red alert from potential terrorists, following the attacks during the 13th of November 2015 when an extremist terrorist group staged suicide bombers and shooters at various places in Paris, killing 130 people and causing injury to almost 400 more people. It is due to this that upon seeing the fake bomb – made of cardboard, sheets of paper, and a run of the mill timer (according reports from the Associated Press) – the crew acted immediately and made the emergency landing.
However, this has been the fourth fake bomb since the mass shootings and all areas must be taken into consideration.
Air France spokeswoman, Uli Gendrot, reported that the lawsuit had "no particular perpetrator" in mind but the lawsuit allows for an investigation regarding the faux bombs. Six passengers on board, including the one who tipped them off, were questioned for the hoax.
Nearly 500 people were evacuated from the flight and they were tearfully met by loved ones once again upon landing on Parisian soil.
Posted on Tuesday, September 15th, 2015 at 3:11 pm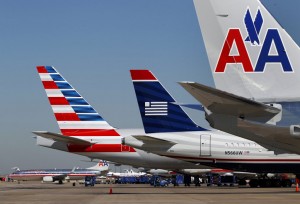 An underage girl (between the ages of 12-16) was reportedly touched inappropriately touched during a flight with American Airlines. The suspected perpetrator, Muhammad Asif Chaudry (37), has denied these allegations and was prompted not to comment by his legal team. He was released after paying a bail of $100,000.
In the lawsuit, it is stated in the girl's claim that Chaudry attempted to touch her genitals. During the flight, when Chaudry left for the restroom, the girl called the attention of a flight attendant and was promptly transferred to the first available first-class seat.
The airline immediately contacted authorities – including the FBI – in order to investigate the claim at hand. Though Chaudry has denied the accusations, the girl has photographs on her phone of the man resting his leg across her lap. It has been stated that she could not move away from her position due to the fact that the seatbelt sign was on. She then details that she woke up to the inappropriate touch of the man by his hand and, later, his foot.
Minors travelling unaccompanied are charged an extra $150 for the promise that the attendants would care for them. The family has filed a lawsuit against the airlines for failing to provide the appropriate standard of care during the reported sexual assault against a minor.