Posted on Thursday, December 11th, 2014 at 9:11 am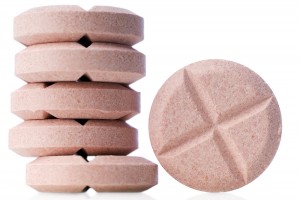 The US Judicial Panel on Multidistrict Litigation (JPML) is currently considering a motion by lawyers of 50 plaintiffs to consolidate their personal injury lawsuits filed in 15 federal courts against Bayer AG and Janssen Pharmaceuticals Inc. under one roof. The proposed multidistrict litigation (MDL) venue is Illinois under Judge David Hendron.
Bayer and Janssen has countered this motion by requesting the JPML to consolidate the cases in New Jersey under U.S. District Judge Freda Wolfson, pointing out that it is where they have their US headquarters. The motions were heard in the federal district court in Charleston, SC last December 4, 2014 and a final decision is pending. The decision to consolidate the cases is a natural progression of litigation given that the cases levied against the defendants are practically identical. The beauty of an MDL is that while the cases are heard as a cohesive whole, each plaintiff retains control of the case as it applies to them.
Xarelto is a prescription blood thinner or anticoagulant that was first sold in the US in July 2011 designed to prevent stroke and manage blood-clot risk. The first complaints about it being too effective came not long after, where patients reported uncontrollable bleeding. Because Xarelto has no counteracting agent (unlike standard anticoagulant warfarin, for which Vitamin K is an effective antidote), uncontrollable bleeding can lead to dire consequences. In some rulings, Xarelto was deemed to be too dangerous to be sold in the first place.
Despite these dangers, Xarelto continues to be prescribed by physicians, a pattern that will most likely hold true presumably until such time as the drug is found to be too dangerous indeed to be used, or not.
Posted on Wednesday, April 9th, 2014 at 2:14 pm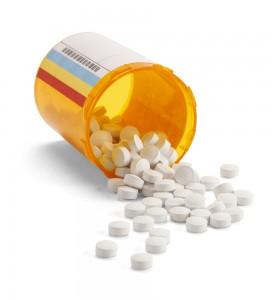 Takeda Pharmaceutical Co. Ltd. and Eli Lilly and Co. have been ordered to pay a total of $9 billion in damages to users of the drug Actos after evidence linking its use to an increased risk of bladder cancer emerged. A Lafayette, Louisiana jury ordered Takeda to pay $6 billion in punitive damages and Eli Lilly to pay an additional $3 billion for the effects that the drug may have had on patients.
Actos is a medication used to treat Type 2 diabetes and was originally developed and distributed as a safer alternative to another medication used in the treatment of Type 2 diabetes, Avandia. However, more recent studies have found that the serious risks associated with Actos may make it more harmful than beneficial for patients.
According to some legal observers, the final amount of damages that Takeda and Eli Lilly will be required to pay are likely to be lower than the jury's $9 billion verdict, citing a Supreme Court precedent that limits the amount of punitive damages that can be imposed in cases relative to the amount of compensatory damages awarded. Nevertheless, the total damages awarded may still end up as among the largest ever assessed against a pharmaceutical company for intentional wrongdoing in U.S. history.
Posted on Wednesday, January 30th, 2013 at 5:48 pm
The Lancet Neurology recently published the results of a new study revealing a link between IQ and Depakote (valproate). According to the study, children born to women who took valproate while pregnant had, on average, lower IQs at age 6 than children whose mothers took different anti-seizure medications.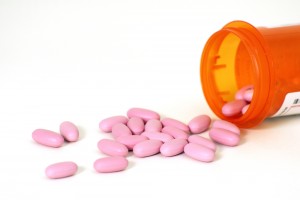 This is not the only scrutiny that has befallen Depakote / valproate. In May of 2012, Depakote's manufacturer, Abbott Laboratories Inc., pleaded guilty to charges that it promoted Depakote for uses that had not been approved and deemed safe by the FDA, and paid $1.5 million in the case.
Numerous plaintiffs have already taken action against Abbott Laboratories Inc. by filing Depakote lawsuits alleging that using the drug while pregnant resulted in a number of serious birth defects in their children, including facial deformities, abnormal digits, spina bifida, and impaired cognitive development.
These new findings could be used as additional evidence in existing lawsuits, or could result in new lawsuits being filed.