Posted on Tuesday, May 5th, 2015 at 10:38 am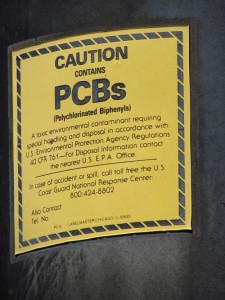 More than three decades have passed since the United States Congress issued a ban against the manufacture and use of polychlorinated biphenyl compounds—commonly called PCBs—under the Toxic Substances Control Act. However, even after 30 years or so, plenty of communities continue to feel the lingering effects of these highly toxic chemicals. The ecological effects have been so troublesome that the city of San Diego, California has recently filed a lawsuit against the biggest manufacturer of PCBs during the time of its widespread use, agrochemical company Monsanto.
According to the San Diego Reader, the City of San Diego and the San Diego Unified Port District are suing Monsanto for its role in polluting its waters and surrounding bay area. The lawsuit, filed March 16, claims that Monsanto PCBs continue to contaminate the San Diego Bay and have caused significant effects on wildlife in the area. As noted in the lodged complaint, "PCB contamination in and around the Bay affects all San Diegans and visitors who enjoy the Bay, who reasonably would be disturbed by the presence of a hazardous, banned substance in the sediment, water, and wildlife."
Before its ban in the late 1970s, PCBs were widely used as industrial coolants and became a vital ingredient in a variety of commercial products. During this time, the production of PCB substances was monopolized by Monsanto. Between 1929 and the federal 1979 ban, an estimated 1.5 billion tons of PCBs were manufactured by Monsanto. The San Diego lawsuit points to reports and documents dating as early as 1969 that indicate Monsanto had been well aware of the potential health and ecological risks posed by their chemical products. A separate news report by RT noted that one internal Monsanto memo showed that the company was well aware of the dangers of PCBs long before they stopped production, two years before the ban.
All in all, the City of San Diego is looking for Monsanto to cover the expenses of dredging the bay area to remove PCBs and paying any additional costs for the destruction of natural resources. Today, the Environmental Protection Agency (EPA) recognizes PCBs as a probable human carcinogen. Aside from the risk of cancer, the pollutant has also been found to be potentially dangerous to the nervous, endocrine, reproductive, and immune systems of the human body.
Sources about the History of Monsanto PCBs
Other Good Places to Learn about Monsanto PCBs
Posted on Friday, January 23rd, 2015 at 8:22 am
The U.S. Supreme Court has been historically elusive about taking a stand on the issue of same-sex marriage. It obliquely gave it a nod by refusing to review the ruling of the federal appeals courts to strike down same-sex marriage bans in 7 cases in 2014 but making no comment.
However, when the 6th Circuit upheld the ban in Michigan, Ohio, Kentucky and Tennessee in November 2014, it created a split in the federal appeals level. This may have influenced the Supreme Court to finally weigh in on the issue. It agreed to review the federal appeals courts' decisions on those self-same states in one hearing scheduled for April, consolidating the arguments of all four cases.
The U.S. Supreme Court is expected to settle the question once and for all if banning same-sex marriage is unconstitutional. Legal representatives of the four states will be granted 2 ½ hours to argue their case. A ruling is expected sometime in June.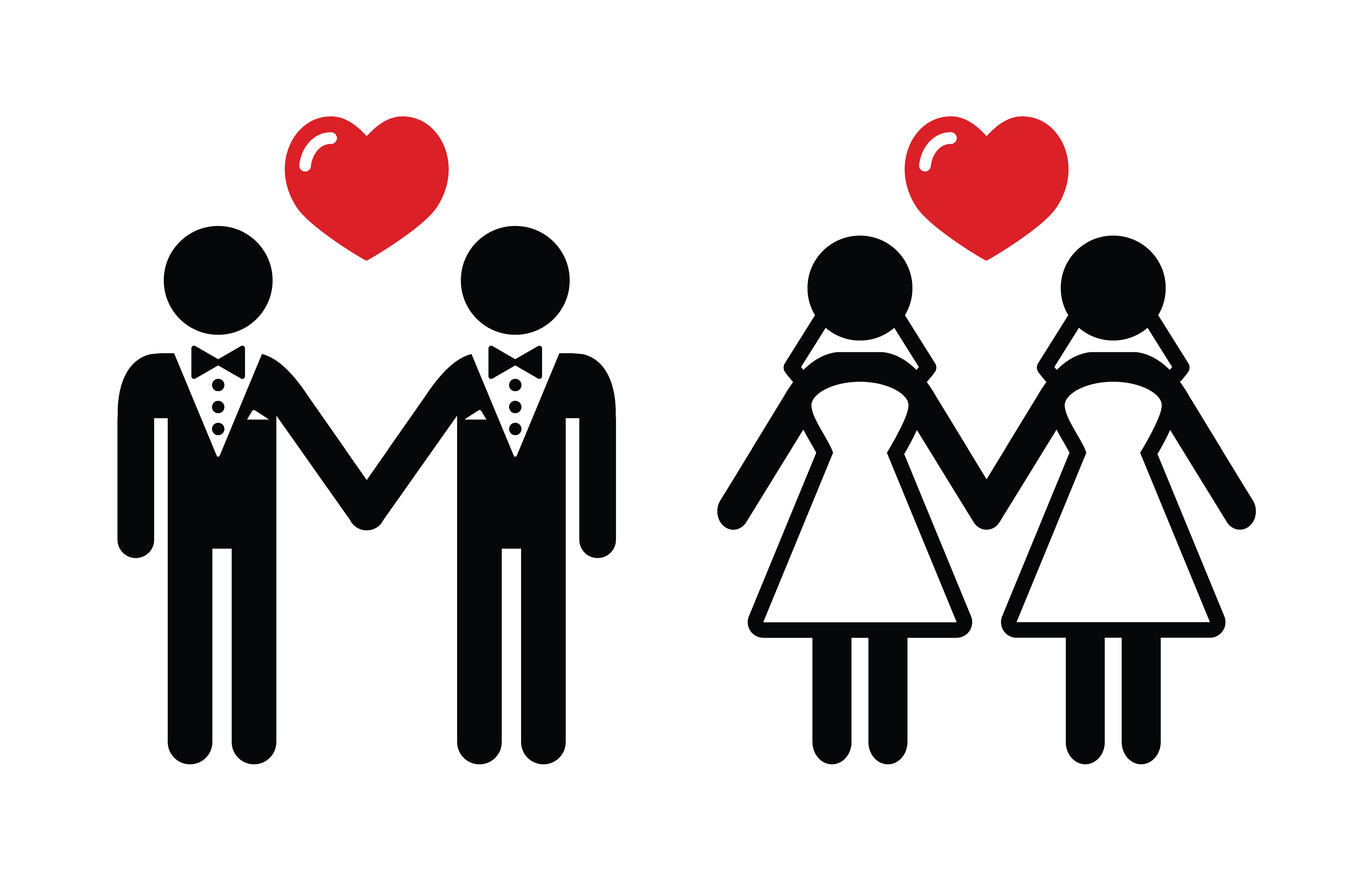 Same-sex marriage is legal and recognized in 36 states plus the District of Columbia, but the remaining states are steadfast in refusing to allow it and do not recognize the legal standing of same-sex couples married in other states. This has sparked a fierce debate about the denial of these states of the protections and rights provided in marriage to same-sex couples, such as those pertaining to property, succession, and custody. Advocates for same-sex marriage have continuously argued that banning same-sex marriage is a violation of the constitutional rights of lesbians and gays.
Same-sex marriage advocacy has gone quite a long way in a short time. It was only in 2013 that legality of same-sex marriage was conceded on the federal level as a result of the landmark case United States v. Windsor. The outcome predicted in mid-2015 will finally resolve the same-sex marriage constitutional issue.
Posted on Friday, August 1st, 2014 at 3:24 pm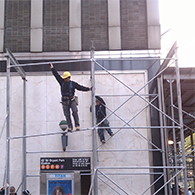 Manhattan's iconic skyline view would not have been possible without the hard work and bravery of construction workers who perform one of the world's most dangerous jobs, high above the ground. Section 240 of the New York State Labor Law, also known as the Scaffold Safety Law, protects those who suffer debilitating injuries on the job. The Scaffold Law applies to height-related construction injuries and holds property owners and general contractors accountable when a worker's accident is caused due to the lack of proper safety protections.
Unfortunately, insurance companies are lobbying hard to eliminate the Scaffold Law and deprive construction workers of a necessary protection. Contrary to the insurance industry's claims, owners and contractors can avoid all liability under the Scaffold Law simply by providing workers with necessary safety precautions. The Scaffold Law is essential in holding contracting firms accountable and ensuring that money-saving corners are not cut at the expense of human life. Thanks to the Scaffold Law, New York had the nation's fifth-lowest construction injury rate.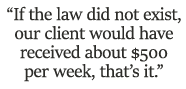 In a recent case, Hach & Rose obtained a thirteen million dollar jury verdict for a worker who fell from a twenty-five foot ladder while he was painting, suffering severe, life-threatening injuries. Unfortunately, the victim did not have a co-worker available to hold his ladder while he was painting, and a safer way to do his job was not provided to him. If not for the protections of the Scaffold Law, the worker would have been limited to the benefits of workers' compensation. Michael Rose, who tried this case, said:
"This case is the perfect example of why the scaffolding law is so important. If the law did not exist, our client would have received about $500 per week, that's it. I don't see how that could possibly be fair for someone who spent one year in a rehabilitation center after brain surgery, learning how to walk, talk, eat, and read all over again. His brain has been permanently injured and he cannot exist on his own. If he had simply been provided with a mechanism to tie off his ladder or had someone available to hold the latter for him, he would still be living a normal life with his family. Thankfully, the protection provided by the Scaffold law allows injured workers to be compensated for their full damages and live their lives with dignity when proper safety precautions are not taken."
Fortunately, because of the accountability provided by the Scaffold Law, the victim was compensated for his past and future lost earnings, past and future medical expenses, loss of pension benefits, loss of annuity benefits, loss of medical insurance, and for his pain and suffering. Although money cannot make up for loss of health, it can allow the victim and his family financial security.