Posted on Thursday, August 21st, 2014 at 4:22 pm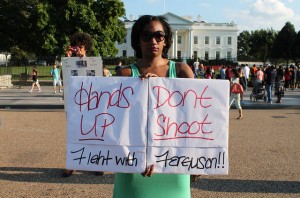 In the days of civil unrest that have followed the killing of Michael Brown, 18, by a Ferguson police officer, many of the details of the incident are still unclear.  Police officials maintain that the shooting followed an altercation and a struggle over the police officer's gun, a narrative that has been met with "outrage and skepticism in the largely African-American community," according to the New York Times.  What is acknowledged by both the police and community is that Brown was unarmed at the time of the shooting.
Only a year ago, jurors found the Chicago police department liable for the wrongful death of Aaron Harrison, a case that strikes a troubling resemblance to the shooting of Brown; Harrison too was an unarmed, 18-year-old African American male who was shot by a police officer.  While the Independent Police Review Authority in Chicago, according to the Chicago Tribune, found that the shooting was justified in 2009, jurors in a civil trial disagreed.
While jurors awarded Harrison's family with $8.5 million for his wrongful death, it took 6 years for justice to be served.  However, it was the persistence of Harrison's family that ultimately resulted in the city and police officer being held accountable for their son's death. "They never gave up hope of justice and justice prevailed for them, the truth came out and the city was held accountable," says Chicago-based lawyer Larry Disparti.
Outlined by the National Institute of Justice, most law enforcement agencies have specific policies that describe how a police officer may utilize a continuum of escalating actions to gain control of a situation.  As such, lethal force may normally only be used when a suspect poses a serious threat to the police officer or to another person.
At the time of the Harrison shooting, as reported in the Chicago Tribune, police officials claimed that Harrison raised a handgun at the police officer who then shot Harrison to defend himself.  However, five eyewitnesses disputed this claim, reporting that at no point did Harrison have a weapon until after he was already handcuffed.  The circumstances appear to be closely related to Brown's shooting; police officials claim that the shooting officer was seriously attacked and in danger of further injury, while eyewitnesses claim that Brown had his hands raised above his head.
Depending upon the circumstances of the shooting, then, the Ferguson police department may also be found to be liable for the wrongful death of Brown, as in the case of Harrison.  As frustrating as it is, it may take a substantial amount of time and investigation to understand exactly what happened in the moments before Brown's death. With that in mind, Disparti claims, "I think one of the lessons we can look to from the Harrison case is that people in Ferguson need to have faith in the legal system.  It works."  While financial compensation will never account for the loss of life, it may serve as a statement against the injustices sustained by Harrison and his family.
Days after Brown's death, a White House petition was created calling for police officers to wear cameras on their vests at all times, as reported by the Washington Post. Having already surpassed 100,000 signatures, the White House is now obligated to respond to the petition.  The video evidence this policy would make available would likely have a twofold effect: police officers would be under greater obligation to adhere to the procedures of their police department, and definitive proof would be made available either affirming or disproving allegations of police misconduct.
Posted on Friday, January 18th, 2013 at 2:42 pm
In the first of what may be a long series of similar settlements, Japanese automaker Toyota Motor Corporation has reached a settlement with the families of two individuals who were killed in a crash that may have been caused by sudden unintended acceleration problems associated with a wide range of Toyota vehicles which were recalled throughout 2009-2011. Toyota had previously reached a $1 billion settlement with car-owners who claimed to have suffered losses as a result of the devaluation of their vehicles following the allegations of pedal and floor mat problems, but this is the first case involving a wrongful death claim which Toyota has settled.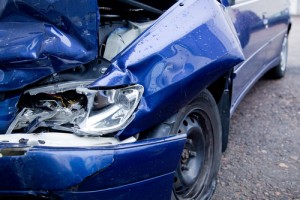 The exact terms of the settlement have not been disclosed, and Toyota maintains that no credible scientific evidence exists to indicate that technological or design failures were to blame for the hundreds of reported crashes involving Toyota vehicles. Nevertheless, many are taking the settlement as an indication that Toyota may pursue a similar strategy with many of the other wrongful death suits which have been brought against it so far, although Toyota spokesmen also vowed that the company would take at least some cases to trial in order to defend their product.
Wrongful death lawsuits are not uncommon, especially in situations like this one, where a product doesn't function as intended. These suits can also accompany criminal trials such as instances of manslaughter and murder. This way, families of victims of these crimes can also file personal injury claims to help them cope with their losses in the event that the criminal trial fails to give them a sense of justice.