Posted on Monday, October 8th, 2012 at 2:17 pm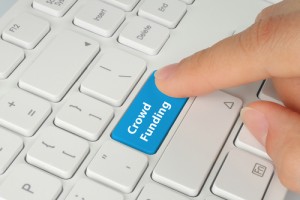 Crowdfunding, the use of social-media platforms to help new concepts find investors to help bankroll the projects, is now being extended to the digital realm with the new website StartupValley. The "Pitches" section of the site allows new startup firms to put forward new ideas, which investors can evaluate and determine whether or not they are interested in putting their money into the firm. Furthermore, the site allows individuals to "follow" specific startups, keeping up-to-date with their newest innovations and trajectory as a business so they can learn as much about the company as possible before becoming financially and legally associated with them.
This use of crowdfunding could potentially revolutionize the way in which technology companies operate. Until now, most of the large investors who specialize in technology innovations were concentrated in a few areas, mainly Silicon Valley in California. This meant that technology startups were largely forced to operate in these areas in order to find the investment funds they needed. Now, it may be possible for technology startups to operate anywhere, potentially causing new tech havens to emerge across the country.