Posted on Thursday, January 24th, 2013 at 5:33 pm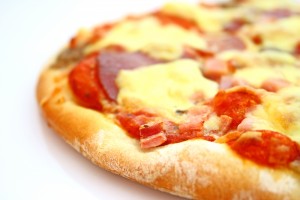 According to a story in the Oakland Tribune, Annie's Homegrown, a natural and organic foods company based out of Berkeley, CA, issued a voluntary recall of their frozen Rising Crust Pizza after a faulty screen at their production plant resulted in metal shards finding their way into flour and pizza dough.
Although there are no reports of injuries or consultations with personal injury lawyers because of the incident, Annie's decided to recall frozen Rising Crust Pizzas with a "best buy" date between January 9th and September 14th of this year. Additionally, there have been no reports of consumers finding any metal in store-bought pizzas.