The Chicago Tribune, one of the largest newspapers in the United States, has recently agreed to settle a class action lawsuit filed by 46 reporters who worked for its Trib Local services over allegations of unpaid overtime wages.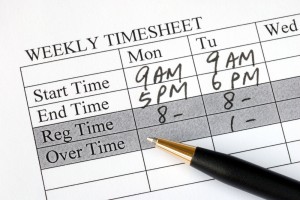 The settlement, which is reported to be in the amount of $660,000, will be distributed to employees based on the amount of work for which they were denied overtime payment.
The overtime lawsuit was filed by Carolyn Rusin, and in addition to her share of the settlement, she will also receive $10,000 for bringing the case and $2000 for her individual claim. A court hearing for final approval on the settlement is scheduled for June. Approval is expected. Individuals engaged in an overtime lawsuit may find themselves facing incredible difficulty, especially if they are going against a large company with extensive legal resources. In cases like this, the assistance of an overtime lawyer is almost always necessary to give plaintiffs a shot at  securing the verdit they want.