Last month, Michigan's House passed two medical malpractice reform bills that have the potential to substantially affect medical malpractice lawsuits in the future. These two bills, Senate Bill 1115 and Senate Bill 1118 passed, while two other bills that were a part of the same "Patients First Reform Package" as SB 1115 and SB 1118 did not pass.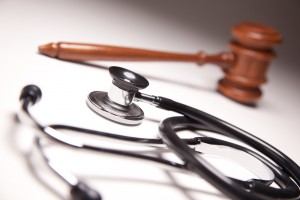 Senate Bill 1115 will limit the amount of damages that a plaintiff can receive in medical malpractice cases, while Senate Bill 1118 will limit the time period available to sue on behalf of a deceased individual.
While these bills will only affect medical malpractice cases in the state of Michigan, their passing has the potential to influence and affect similar legislation proposed across the country, as medical malpractice reform is a very popular, albeit controversial, legislative topic.