The first civil charges have been filed over a controversy that unfolded last year regarding drug samples at a Massachusetts drug lab. Chemist Annie Dookhan, a former employee of the state drug lab, has been accused of tampering with evidence and compromising as many as tens of thousands of drug samples submitted as evidence for criminal proceedings in drug crimes cases. Dookhan was arraigned in her sixth and final arraignment and pleaded "not guilty" to the charges against her.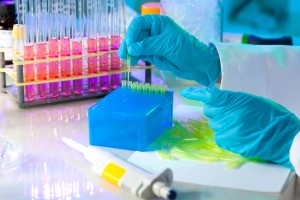 Because of the invalidity of evidence used in so many MA criminal cases that were affected by Dookhan's alleged actions, many criminal defense lawyers have been able to have the charges, convictions, and penalties against their clients overturned or dramatically reduced in severity.
Now the first charges have been filed against Dookhan and other authorities for charges and convictions based on faulty evidence. Jeffrey Solomon has named Dookhan, the state, District Attorneys from both Suffolk and Norfolk counties, and one police officer in his lawsuit. Solomon is seeking damages for drug charges and for a mandatory prison sentence that accompanied them.