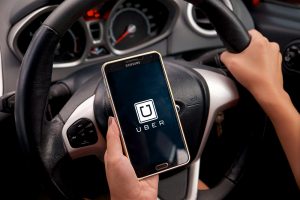 San-Francisco based ride hailing company is facing another class lawsuit as its drivers filed a case on grounds that they have been misclassified as an independent contractor. Aside from driver status, the lawsuit also questions Uber's practice of telling passengers that gratuity is already included and not to tip drivers.
This new case includes all Uber drivers not located in Massachussets and California. Both states have recently reached a settlement with Uber worth $84 million. The new lawsuit was filed by Lorri Trosper, an Uber driver. The new claim alleges that Uber misclassified drivers as independent contractors, did not pay overtime wages and compensation, owes expenses reimbursement , and did not turn over gratuities.
The first two cases were filed in California and Massachusetts in 2013 and 2014, respectively. Aside from settlement, Uber will also initiate several changes in its driver discipline policy. Now, the company can not just deactivate drivers' account at its own volition. In addition, Uber will issue warnings to drivers to give them a chance to correct any issues before being cut from the service. Aside from that, Uber will no longer deactivate the account of drivers who frequently turn down rides.
The settlement still requires the approval of Judge Edward Chen of the District Court of Northern California. A spokeswoman from Uber revealed that it will probably take several months before it is approved. If approved the settlement amount will be distributed among drivers in the two states.
Valued at $62.5 billion, Uber has been using independent contractors to shuttle passengers to their destinations. For this reason, the company keeps itself from paying a wide range of benefits such as health insurance, Social Security, overtime, or sick leaves. Representing the drivers is Shannon Liss-Riordan who brought up the case against Uber and 11 other on-demand companies.
Given this scenario, it is unlikely that Uber drivers will be treated as employees. Uber has been arguing that drivers cannot be considered employees because they set their own working hours. On the other hand, the plaintiffs argue that since Uber has control of fares and perfomance standards, they should be classified as employees and hence eligible for perks.
The trial will begin on June 20, 2016 and will last for 5 weeks.