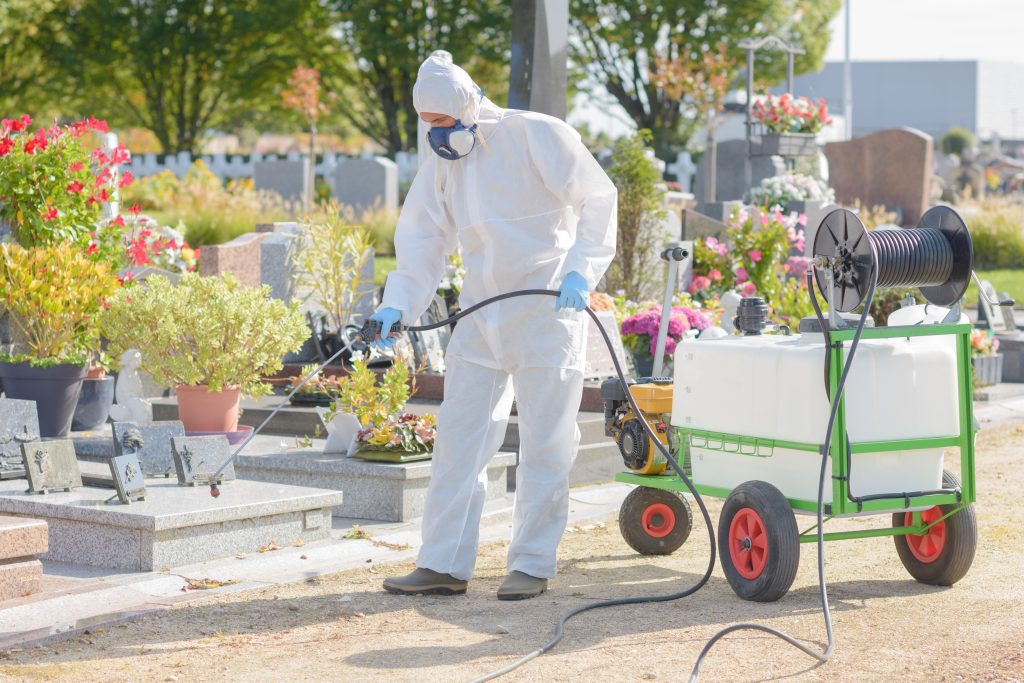 For the third time in the past year, a California judge has reduced the award of plaintiff in a case against Monsanto, a subsidiary of Bayer AG, for its glyphosate-based Roundup weed-killer. In this case, the award was reduced from $2.055 billion to $87 million for a married couple that used the product for 30 years and were both later diagnosed with non-Hodgkin's lymphoma, a sometimes-fatal form of cancer.
With 9,300 Roundup cases pending nationwide, Monsanto has so far been held responsible in three cases in San Francisco, Sonoma County, and Alameda County (760 of the nationwide cases fall under the jurisdiction of a federal court in San Francisco).
Despite the reduced awards, these three cases have set a significant precedent supporting claims that glyphosate is a probable cause of human cancer and that Monsanto/Bayer AG are guilty of corporate misconduct in failing to warn consumers of the risk of developing cancer after long term use of their product.
Legal Factors in the Monsanto/Roundup Case
Bayer AG, the parent company of Monsanto, has maintained that scientific evidence and the conclusions of health regulators worldwide conflict with the recent verdicts and damages awarded to Roundup users.
During one trial, the US District Judge actually scolded the plaintiff's lawyer for referring to internal corporate communications, which have no bearing on the science of the case. Once the science has determined that Roundup may cause cancer, however, internal corporate communications can be used against Bayer and Monsanto to support claims of corporate misconduct.
Legal Compensation for Cancer Victims
There are two types of damages that can be awarded in cancer cases involving commercial products: punitive damages against the company and compensatory damages for the victims. Alva and Alberta Pilliod were each awarded $1 billion in punitive damages (now reduced to a combined $70 million) and a combined $55 million in compensatory damages (reduced to $17 million).
The key reason for the reductions was the determination that the awards violated constitutional limits on punitive damages, which are supposed to be limited to four times the amount of compensatory damages. Although the reductions are a significant legal victory for Bayer and Monsanto, the three recent verdicts in favor of victims will be a major support for the thousands of other Roundup cases now pending.
The Connection Between Glyphosate and Non-Hodgkin's Lymphoma
At the center of the Roundup lawsuits against Bayer and Monsanto is the contention that glyphosate, a herbicide that has been used in the U.S. since 1974, and commonly used on lawns, gardens and commercial properties, can be a substantial factor in causing non-Hodgkin's lymphoma. The International Agency for Research on Cancer, part of the World Health Organization, concluded in 2015 that glyphosate is a probable cause of human cancer.
In the case of Alva and Alberta Pilliod, however, an environmental scientist testified that a person would have had to apply Roundup at least 95,000 times in order to absorb a teaspoon of it into their skin. As always in controversial cases revolving around commercial chemical products, the science is not conclusive and much will depend on the knowledge and skills of legal professionals and judges to determine whether and to what extent a corporation is responsible for a product's alleged side effects.
It is clear, however, that the cases against Bayer AG, Monsanto and Roundup are only just beginning and evidence of corporate misconduct, as well as scientific evidence in favor of victims, are starting to mount.