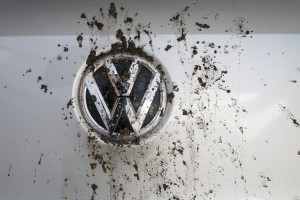 This year could be the roughest for Volkswagen. Last August, it announced it is recalling 420,000 of its units after learning about a faulty steering wheel assembly that may cause the front airbags not deploy during a crash. This airbag-related recall seems to be completely unrelated to Takata's airbag recall, which involves several other car makers.
But last September, the German auto giant has entered into what has dubbed to be the car maker's most disastrous scandal yet. The U.S. Environment and Protection Agency said Volkswagen intentionally installed software designed to circumvent clean air regulations by detecting if the car is being tested for emission. The scandal sent waves of dismay and distrust that it lost nearly $2 billion in this year's third quarter.
Volkswagen is also preparing to face consumers' ire over the emission scandal. In fact, the company announced that it will provide two cash cards to those affected by the issue – the first one, worth $500, can be used anywhere, while the second one, worth between $500 and $750, can be spent at any Volkswagen dealership.
This move hopes to pacify the anger of many car buyers who believe that they have purchased a diesel car that's both efficient and eco-friendly. To date, more and more people are suing the company, asking for compensation because of a decreased resale value.