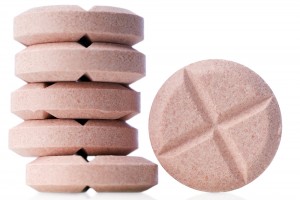 The US Judicial Panel on Multidistrict Litigation (JPML) is currently considering a motion by lawyers of 50 plaintiffs to consolidate their personal injury lawsuits filed in 15 federal courts against Bayer AG and Janssen Pharmaceuticals Inc. under one roof. The proposed multidistrict litigation (MDL) venue is Illinois under Judge David Hendron.
Bayer and Janssen has countered this motion by requesting the JPML to consolidate the cases in New Jersey under U.S. District Judge Freda Wolfson, pointing out that it is where they have their US headquarters. The motions were heard in the federal district court in Charleston, SC last December 4, 2014 and a final decision is pending. The decision to consolidate the cases is a natural progression of litigation given that the cases levied against the defendants are practically identical. The beauty of an MDL is that while the cases are heard as a cohesive whole, each plaintiff retains control of the case as it applies to them.
Xarelto is a prescription blood thinner or anticoagulant that was first sold in the US in July 2011 designed to prevent stroke and manage blood-clot risk. The first complaints about it being too effective came not long after, where patients reported uncontrollable bleeding. Because Xarelto has no counteracting agent (unlike standard anticoagulant warfarin, for which Vitamin K is an effective antidote), uncontrollable bleeding can lead to dire consequences. In some rulings, Xarelto was deemed to be too dangerous to be sold in the first place.
Despite these dangers, Xarelto continues to be prescribed by physicians, a pattern that will most likely hold true presumably until such time as the drug is found to be too dangerous indeed to be used, or not.