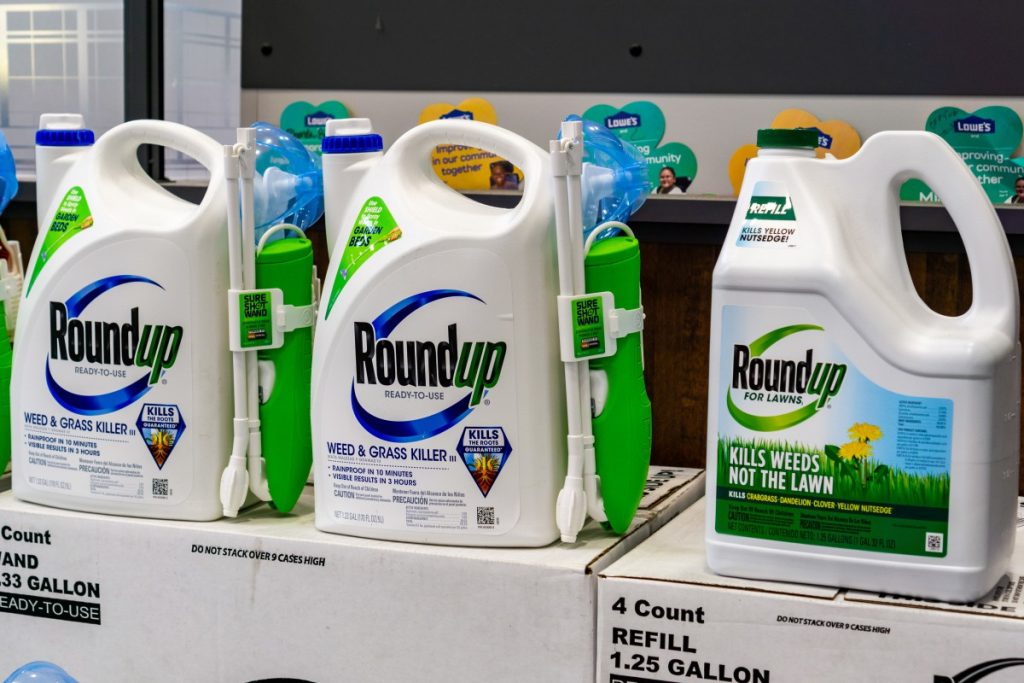 Bayer, a German pharmaceutical and chemical giant, has been swamped with numerous lawsuits over the company's weedkiller, Roundup, after the product was linked to a number of their consumer's cancer cases.

In July 2019, around 18,400 Americans filed defective product claims against Bayer's recently acquired subsidiary, Monsanto. The company had manufactured Roundup with a key ingredient called glyphosate–a chemical that poses the risk of developing non-Hodgkin lymphoma, myeloma, and other types of cancers.

However, as of October 2019, the number of victims that have come forward and filed more personal injury or class action lawsuits have doubled, now surging toward 42,700. In addition, the company has lost around 30 percent of its shares ever since.

This is of a great consequence that sparked from a June 2018 lawsuit which ultimately awarded a plaintiff $78 million. At the same time, the loss of two subsequent lawsuits has only fanned the flames, encouraging victims of Monsanto's deception to come forward for restitution.

While Roundup's label does not contain any sort of warning label that indicates its potential risks, Bayer argues that glyphosate is a non-cancerous chemical that is completely safe for human use.

A Recap About Glyphosate

Glyphosate is a herbicide that is used to kill off weeds and as well as broadleaf plants. While it is known to be the most commonly used herbicide worldwide, the World Health Organization (WHO) International Agency for Research on Cancer has claimed in the past that glyphosate is "probably carcinogenic to humans".

Monsanto started producing the glyphosate-based product back in 1974, securing a patent that allowed them exclusive rights to market the chemical. With the original patent expired for quite some time, Roundup is still being sold and manufactured today with no signs of the product being pulled off shelves.

Even with the WHO's findings and the tens of thousands of victims filing product liability lawsuits currently, the U.S. Environmental Protection Agency (EPA) is steadfast in the results of its "independent study," which found no evidence of glyphosate being linked to certain cancer development.

Despite the EPA's findings, however, another study has revealed that exposure to glyphosate increases the risk of developing non-Hodgkin lymphoma by 41 percent.

The Monsanto Lawsuits, and the Consequences, at a Glance

In August 2018, A former school groundskeeper was awarded $78 million in damages after using Monsanto's Roundup and being exposed to glyphosate numerous times on the job. This eventually led him to develop a terminal case of non-Hodgkin lymphoma over time. The original settlement was for $289 million but was then reverted down to $78 million.

In March 2019, a San Fransisco resident sought over $5 million in compensation for pain and suffering and over $75 million in punitive damages in a California court, ultimately claiming that Roundup led him to develop cancer. The plaintiff had used the product on his lawn for years. Instead, since the judge presiding over the case felt that $75 was too high for punitive damages, the plaintiff was only awarded around $25 million in total.

In May 2019, a California jury ordered Monsanto to pay out $2 billion in punitive damages to a couple that were both diagnosed with non-Hodgkin lymphoma through using Roundup over a span of 35 years. The jury also awarded the couple with $55 million for their medical bills as well as pain and suffering. Monsanto is looking to appeal the verdict.

In addressing the issue, Bayer announced back in June that they would be investing approximately $5.6 billion into research and development towards a safer alternative to glyphosate, and Germany, the country in which Bayer is based in, has announced plans to permanently ban and do away with glyphosate by the end of 2023.